$7 off most shirts, $15 off most hoodies and 30% off most accessories!
Ends 27th 31st of January, 2012.
[ Site: http://www.jinx.com/shop/gen/onsale/ ]
Limited Time Only
Now through Friday, we're bringing back an old favorite - the Super-Colossal Sale! Get $7 off hundres of tees, $15 off a bunch of hoodies, and 30% off a ton of accessories.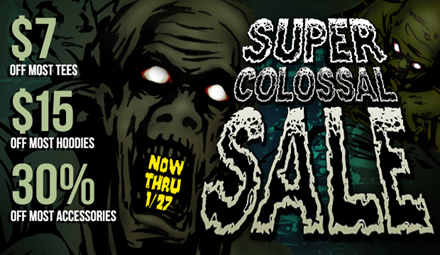 Update: Extended to 31st.