Save $10 off orders of $30, or $15 off orders of $45 or more.
Expires 16th of April, 2013.
Coupon code: 10SAVR ($10 off $30+) or 15SAVR ($15 off $40+)
See our favourites or cafepress.com.au.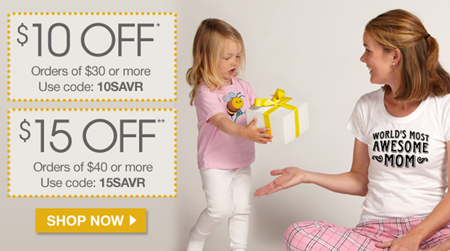 (The fine print)
Discount does not apply to Gift Certificates, SIGG bottles, licensed sports merchandise, Fathead products, specially priced CafePress products, CafePress Groups and LogoSportswear orders, fulfillment products, bulk orders, and any products numbers starting in 030.

Cannot be combined with any other coupons or promotions and may change, be modified or cancelled at any time without notice.

Excludes shipping charges, gift wrap charges, and applicable sales tax.